Now I know: my worst enemy is memory. I've read three books in four days and they all were set in London, because I simply needed to go back there through the only mean I can afford: reading. But despite of the fact that the novels took place in the City, they were so different from the story I was trying to find in them. Maybe I should write it, my story, my London, my English love affair, but each time I try, thoughts and feelings want to come out all at once, leaving me speechless. And I'm sure there aren't words able to describe what I feel and if they were, I'm sure they would contaminate what I'm trying to say. So, until I'm able to be totally sincere towards me at first, I will keep looking for my story in other people's.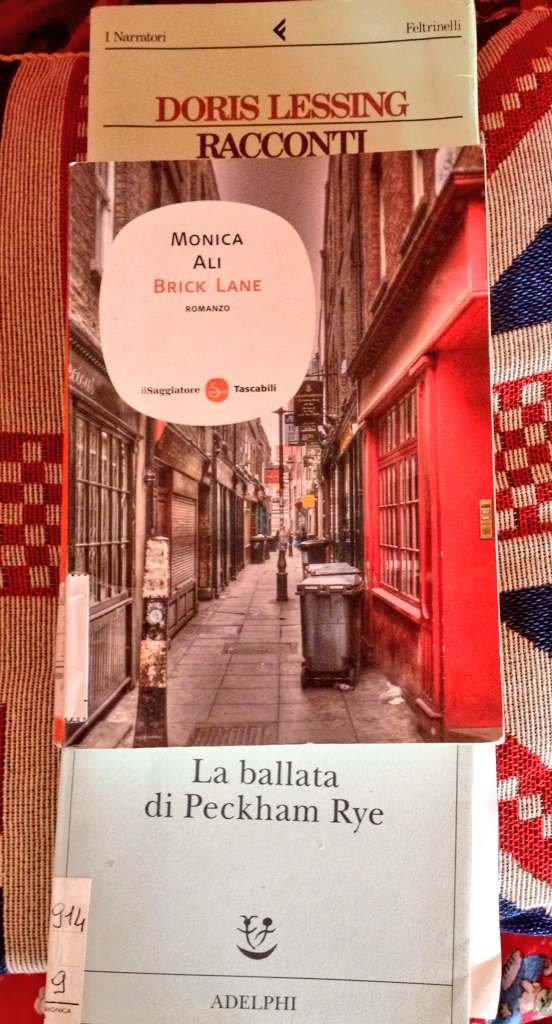 One of the books I read was "The ballad of Peckham Rye" by Muriel Sparks. The story revolves around the great influence the Scot character Douglas Dougall has on the people living in Peckham. He's a sort of consciences shooker, we could say that he plays the role of the devil himself and acting this way, he earns friends and opponents. He gets to convince a young electrician to refuse his wife to be at the altar, the words "No, to be quite frank, I won't" and the whole situation becomes a ballad in the local pubs and gives the book its name.
It was a pleasant read, but it didn't thrill me that much, expect from reminding me when I visited Peckham all alone, in a late evening, without my guardian angels.
The first thing that stroke me after going out from the Overground station, was the big variety of odours: Peckham Rye is a sort of huge open air market whose most of the businesses are run or frequented by members of the UK's largest overseas Nigerian community. There were no tourists in sight, so I didn't dare taking pictures, I simply enjoyed my stroll, having the impression to be in Lagos, rather than in London. It was pleasant, but also a bit uncomfortable, since it was dark, I was in an unknown borough with no reassuring Underground sign. Then I took a train at Peckham station, but until I landed safely at Victoria's station, I wasn't sure I was in the right direction.

So, when my friends want to pull my leg, they talk about my Peckham experience, but they also promised they will take me there again so I could see the street arts, the parks, the art galleries and, if in Summer, we will enjoy a film at the rooftop film club and have a drink at Frank's Cafe.
TRACK OF THE DAY: Lost on you- LP