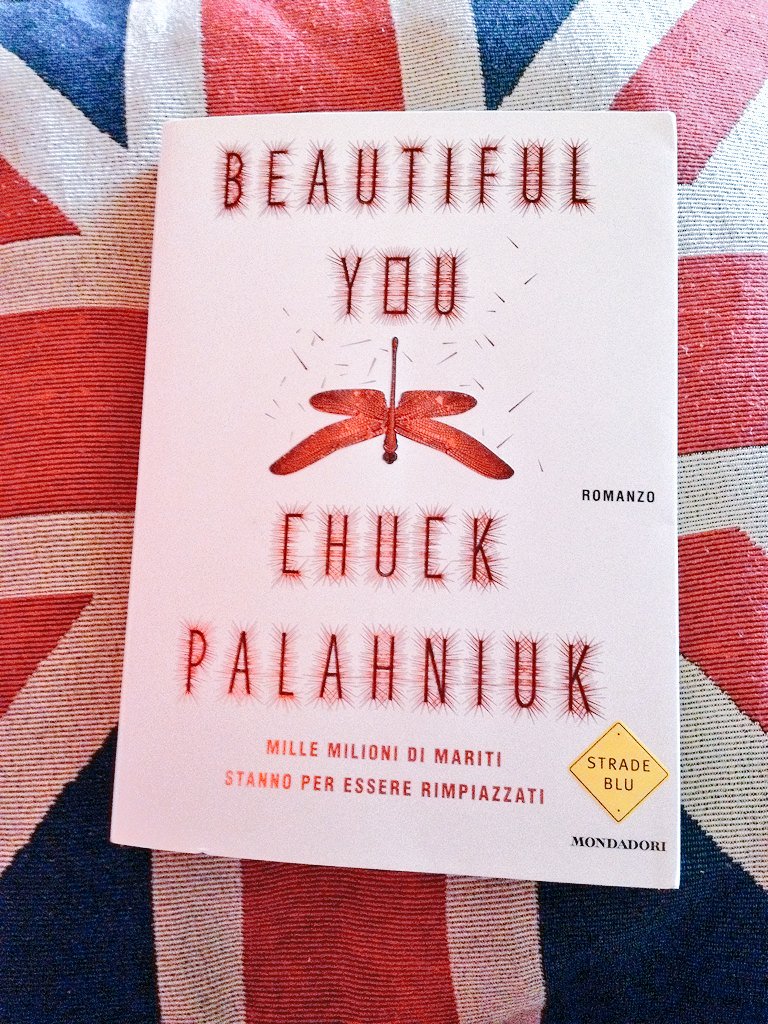 When I read a book of Palahniuk I do it with an open mind, without trying to reflect on what I'm reading,  taking every single thing as a part of his own creative process. If something seems senseless, I go on reading until every part of the puzzle goes at its place. I let the writer take my hand and bring me in his head. "Beautiful You" is one of those novels that can only be loved or deeply disliked. No need to say I loved it since I discerned it was a satire of the books I hate the most (the infamous trilogy of the 50 shades, please note that my disgust is mere jealousy toward something that made the fortune of its writer despite of the stereotypical characters, bad grammar, dull sex scenes and plain plot). The female character is an anonymous secretary who clumsy spills coffee on a fascinated, powerful millionaire who uses her as a guinea pig for his sex toys.
The whole book is a satire, not only on the 50 shades books: Palanhiuk talks about the classic men vs women battle, criticize the power of corporate companies and fashion brands, it emphasises the quest of the vaginal orgasm. He's a master of satire!
The novel is full of clichés, I think he tried to demonstrate that despite of a predictable storyline, already known sentence structures,  clichés characters and banal dialogues, a good writer can make a great book.
Read it only if you're going to take it as it is, sometime it's delirious and sex scenes are more scientific than erotic; sometimes the plot gets weird and probably in the end you will say "What have I just read?". So again, you're going to love or hate it.
I'm not going to spoiler here its content, but if you leaf through "Beautiful You" in a bookshop, don't let the beginning block you. The book starts with the female main character who seems to get raped in a court with everybody staring at the scene without helping her. It's not an odd disturbing scene: it's the metaphor of all of us being raped by consumerism and the society that looks at what happens without acting, as if it was normal.
TRACK OF THE DAY: I don't need a Man- The Pussycat Dolls