As I stated in my previous post, this blog doesn't contain any sponsored content: everything you will find here, comes from my personal tastes.
I got to know MyIntent brand thanks to JD, because they engraved the word Evaride, that it's the name of his band. I was curious to know more about this project, so I started browsing the web and visited their site. First of all it's not a jewellery company, but a service project whose aim is to encourage people to share more truth and inspiration with each other.
How? Simple: you have to choose a word that represents you or the one you need in your life or something you need to look up to and then you have fill the form. Words are engraved on a round token; you can choose between silver, gold or black (I chose this last one because it's my favourite colour). You can have it as a twist bracelet, adjustable necklace (like mine) or chain, dainty or bead necklace. There is also a keychain option. If you want, you can share your story, not only with the person who's going to make your jewel (in order to put more commitment in the process), but also with the community through social media.
MyIntent motto is "What is your word?" because words are very powerful, not only in a negative way ( "loose lips sink ships" or as we say in Italy "tongues kill more than swords"), but also in a positive way. Wearing your word may be either a powerful reminder or a daily inspiration; it can also lead to productive conversations: you will be amazed in finding out that everyone has an intent for their life and how many interesting, inspiring, moving stories are behind a simple word. It also helps you to question your life asking yourself:
What virtue do I want more of in my life?
What is a challenge I want to overcome?
What am I most passionate about and want to do more?
You can also choose to make a gift to a friend or a relative, offering them the word they need the most.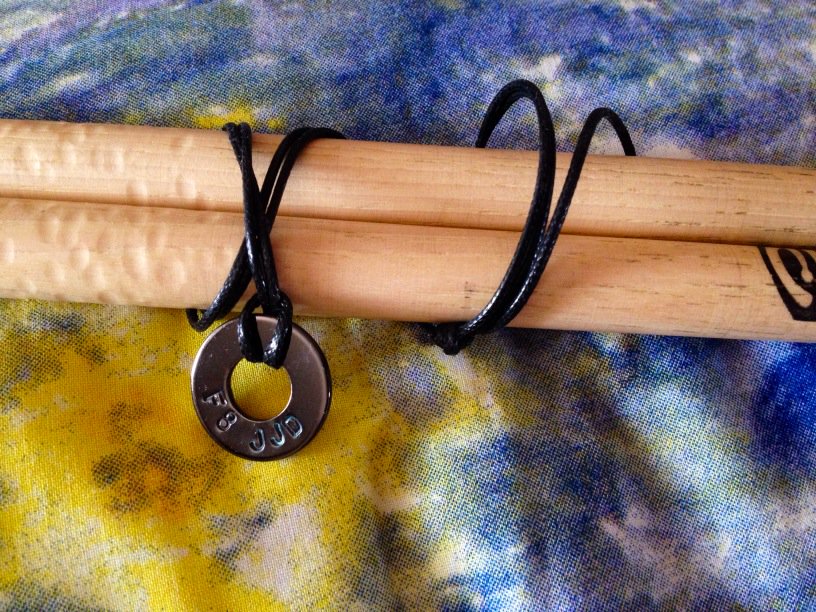 Here's my necklace, my word is quite peculiar since it's an acronym.
F8 stands for many different things.
-It's the FATE I can't choose.
-It reminds me to have FAITH because things can eventually get better.
-It's a daily reminder to FIGHT.
 JJD are the initials of a person who daily inspires me, gives me strength, pushes me to look for the light in every situation, reminds me I'm loved and worth.
Check MyIntent site for further informations, more inspiration, models and prices.
So: What's your intent?
TRACK OF THE DAY: More than Words- Extreme