As I already written I'm sponsoring a 8 years old Rwandan girl named Divine through Food for the Hungry. It takes about three/four months to get one letters because both mine and hers, need to be translated in English and it's not easy to deliver mail to remote villages, that's the only negative side of sponsorship.
This time the letter was a "get to know me better" kind, an update about Divine's favourite activities written both in Kinyarwandan and English. My goal is to learn some basic sentences, so I will be able to wish her a happy birthday or cheer her in her language, but it's very hard to learn.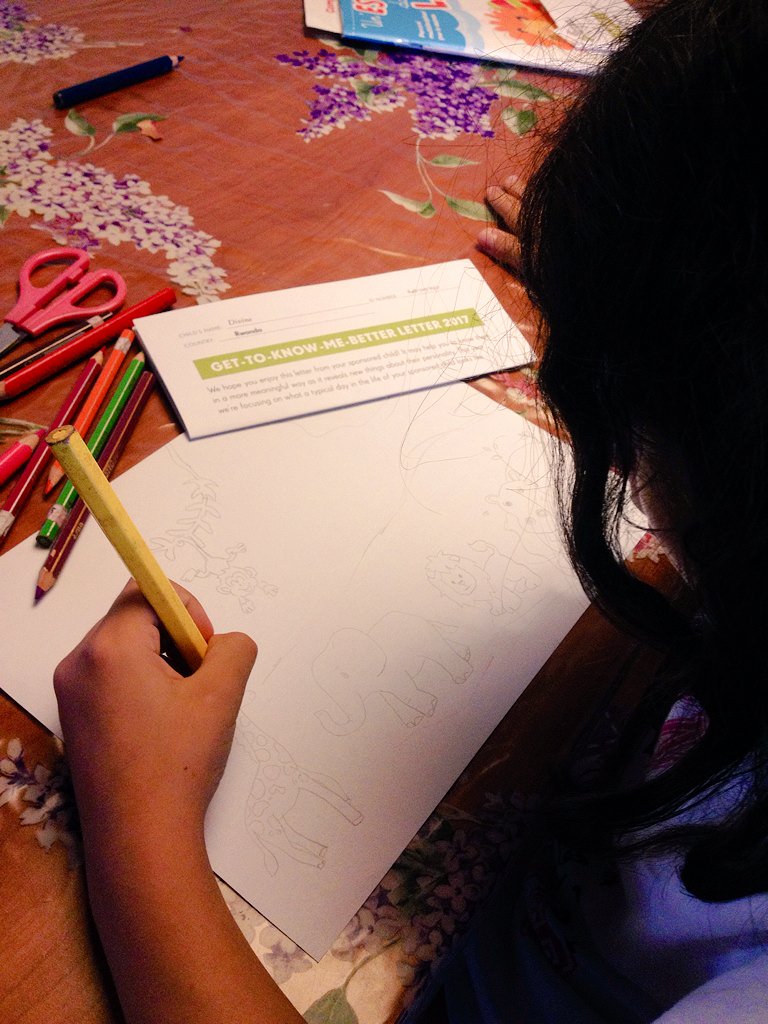 The girl in the picture is 9 and asked me to take her a photo while she was drawing to reply to her faraway sister and asked me to share it on social media, so other families might be inspired and consider to become a child sponsor.
If you have kids or younger siblings, this could be a life changing experience also for them. They learn that the children in need aren't just the numbers or the nameless people they heard about on tv. They realize that they are kids like them, who go to school and like to play as they do. They develop a bond with that sibling who live in a faraway country, get in touch with a new culture, different uses and ways to live.
Sponsoring a child is a chance of growing up in culture, love and compassion that involves the whole family.
Consider this, have a look at FH projects and choose to change the existence of a child, of their family and community… and of course your life!
Link here: https://www.fh.org/give/sponsor-a-child/
TRACK OF THE DAY: Diamonds on the soles of the shoes