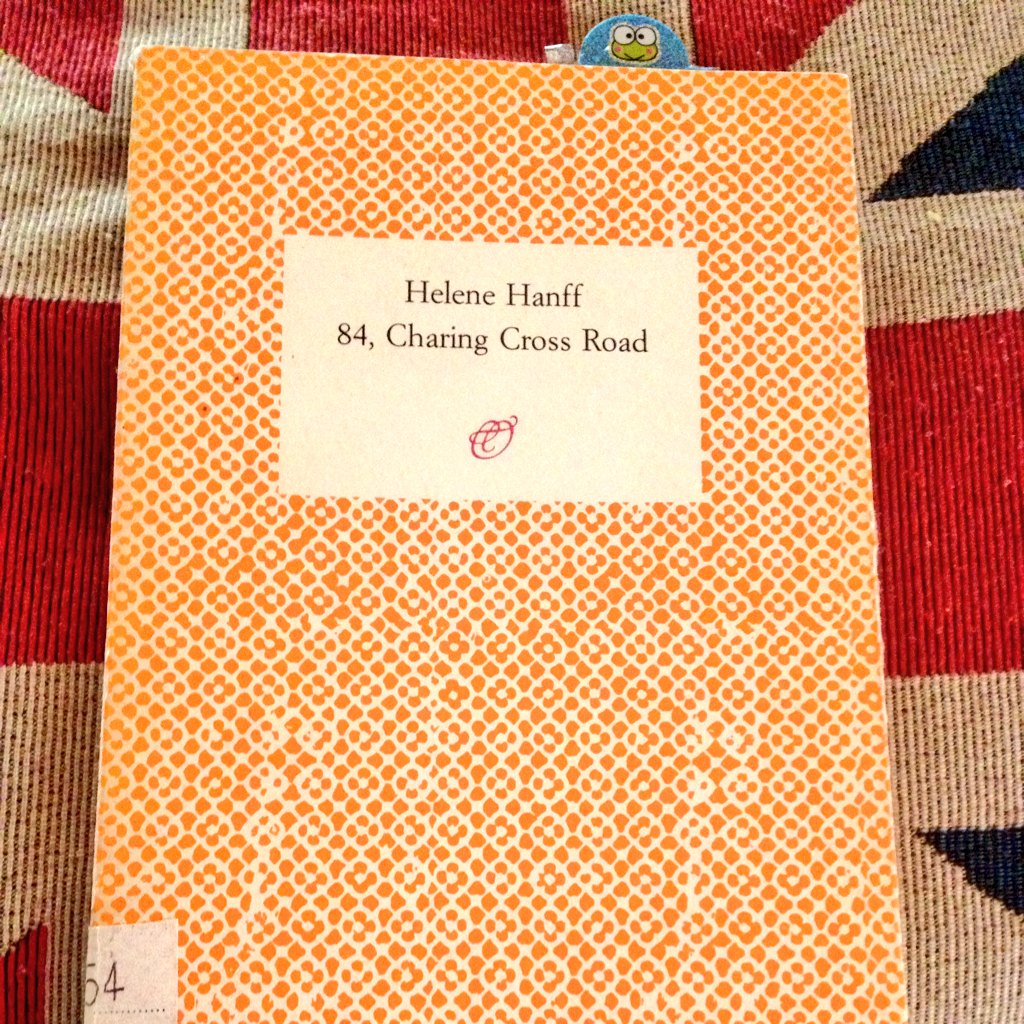 I've just read this delightful non fiction book and I absolutely loved it! It consists of the two-decade long correspondence and friendship between the reserved Frank Doel, an employee at Marks & Co. Booksellers at 84, Charing Cross Rd in London and the New York based writer and bibliophile Helene Hanff. She is an avid and enthusiastic reader looking for rare second hand books who doesn't like the dirty, broken editions she can find on NY stalls so she prefers buying them overseas. From the start we can appreciate the contrast between her American informality and Frank's British professionalism, but as long as the story goes she establish a friendship with him, his family and all the employees of the library and the correspondence becomes informal and heartfelt. We gradually see Helene becoming intimately involved in the lives of the shop's staff, sending them food parcels during England's post-war shortages and sharing with them details of her life and career.
I'm grateful that this book had been published in the 70s and that it's a true story, a modern fictional writer would have inserted a love affair between Helene and Frank who was married and had two daughters, ruining the spirit of the book. Because the magic of this book it's in its innocence. The rare and pure friendship established between people who live so many miles away thanks to letters.
That's so relatable to me: I feel so unloved and underappreciated by everyone I live with, while I feel like I'm another person when I'm virtually or in person, with my overseas friends.
I recommend this read to all the book lovers, those who like to browse little bookshops or used book stalls and, like Helene, love "inscriptions on flyleaves and notes in margins", like "the comradely sense of turning pages someone else turned" and are fond of "second hand books that open to the page some previous owner read oftenest".
The Marks & Co book shop located at 84 Charing Cross road has closed, but the street, located in the Charing Cross district at the west end of the Strand in London, is still renowned for the variety of the second hand books shops and independent book stores. The biggest and most known one is for sure Foyles opened more than 100 years ago, but the main road and also the side streets are full of little gems.

The road is named after the homonym district, where, in front of the railway was placed one of the twelve crosses that marked the route of Queen Eleanor funeral procession. It is in central London, very close both to Oxford street and Leicester Square, so with countless of shops, theatres and places to eat.
A little curiosity: in the Harry Potter books, The Leaky Cauldron pub is in Charing Cross Road.
TRACK OF THE DAY: Friends will be Friends – Queen